Get cash with a reverse mortgage
Check your eligibility and find the best option from multiple lenders.
What is a reverse mortgage?
A reverse mortgage is a financial tool designed for homeowners aged 55 and older, enabling them to tap into their home equity without having to sell their home or make monthly payments. Essentially, it pays you, instead of you paying a lender. The loan gets repaid when the homeowner sells the home, moves out permanently, or passes away. It can provide additional income for retirement, making it an attractive option for seniors seeking financial flexibility.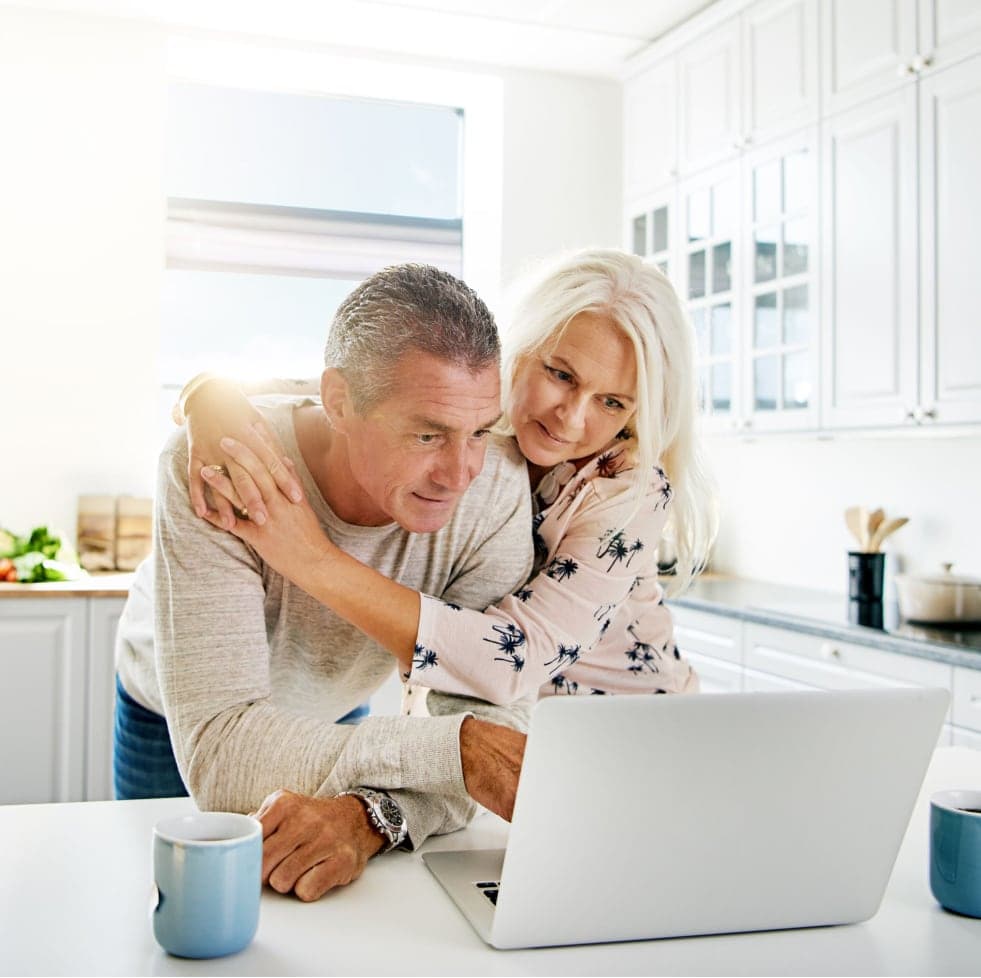 Why get a reverse mortgage through House Numbers?
Shop & save
We find you the cheapest product you're eligible for across multiple lenders. Feel confident you're getting the best deal.
Help pay for retirement
Receive cash up front or each month for as long as you live in your home. Retire more comfortably, with less stress and more fun.
No monthly payments
A reverse mortgage has no monthly payments. And, because your existing mortgage goes away, you don't make any payments at all.
How to qualify for a reverse mortgage?
Age 55 or older
HECMs require the primary borrower to be 62 or older, while folks 55 and older are eligible for a proprietary reverse mortgage.
Sufficient home equity
The amount of equity required depends on your age and interest rates, but usually your mortgage should be 40% or less of your home's value.
Maintain your home
Your home must be in a safe and well-maintained condition, and you need to keep it that way for the duration of the loan.
Pay taxes & insurance
You must be current on your taxes, insurance, and HOA dues required on your property, and continue paying them during the loan term.
How much could I access with a reverse mortgage?
Find out in 5 minutes, starting with your home address.
How a reverse mortgage works?
You convert part of your home's equity into a loan, which is received as tax-free funds. You can choose to receive it as a lump sum, line of credit, or monthly payments. Unlike traditional mortgages, there are no required monthly repayments. Instead, the amount borrowed and accumulated interest is due when the homeowner sells, permanently moves out, or passes away. Until then, you continue to own the home and live in it.
Did you know
Reverse mortgages are great for...
People older than 55 with a lot of home equity, who could use extra monthly income or a lump sum of cash to help pay for retirement. Folks who want to avoid making mortgage payments to lower their expenses. People who plan to stay in their home for awhile, and age in place.
What can I use a reverse mortgage for?
Living expenses
Pay off debt
Home improvement
Medical expenses
Compare all home equity products
House Numbers can help you get cash from your home using any of the five home equity products. See some of the key differences below.
HELOC
Home Equity Loan
Reverse Mortgage
Home Equity Investment
Cash-out Refinance
What are the key requirements?
When do I get the money?
5-30 days
5-30 days
1-2 months
15-60 days
20-30 days
How do I pay it back?
Monthly payments over 20-30 years
Monthly payments over 20-30 years
A lump sum, when you move out of your home
10–30 years, or when you sell your home
Monthly payments, usually fixed over 30 years
What other factors are important?
Monthly payments may increase (or decrease)
Monthly payments are fixed
You pay your property taxes and maintain your home
Only available in certain states and locations
Not recommended if your primary mortgage interest rate is lower
What's the main cost?
Interest during the payback period
Interest during the payback period
Interest accrues until you move out of your home
A share of your home's future appreciation
Interest during the payback period